The Queensland government engaged BMT to undertake the Hydraulic Assessment for the study and better understand the Brisbane River's behaviour.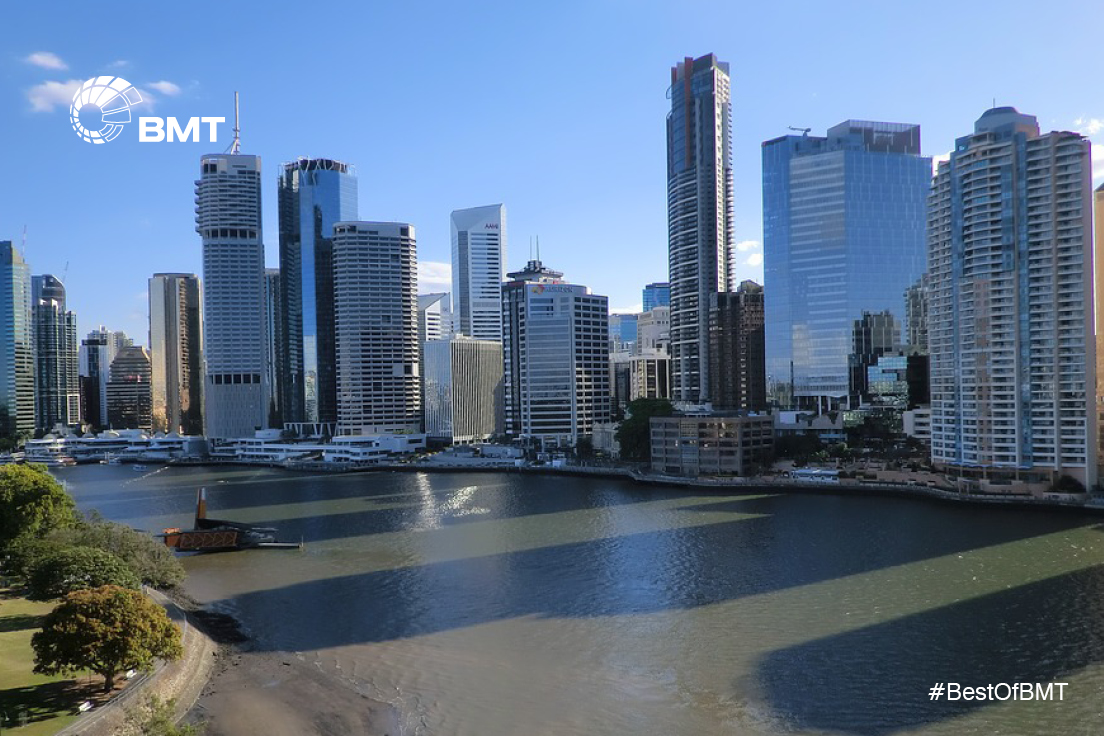 The Brisbane River has a catchment area of almost 14,000km2. The catchment is unique in Australia for the complexity of hydraulic behaviour (including dams, multiple tributaries and tidal influence) and the high flood risk to numerous major urban centres.
The River and its major tributaries have a long history of flooding, with recorded evidence of such dating back almost 200 years. One of the recent widespread floodings occurred in Queensland in 2010 and 2011 and caused extensive damage to private and public property, thousands of evacuations, and lost lives. As a result, more than 14 000 properties were inundated in Brisbane, Ipswich and the Brisbane River Valley.
BMT undertook the BRCFS Comprehensive Hydraulic Assessment, which extended best-practice and developed new techniques to understand and represent flood behaviour in the Brisbane River catchment. Methodologies developed and applied in the study were more innovative than current standard practice, including using a Monte Carlo approach to design flood selection. BMT's internationally recognised flood modelling software, TUFLOW, was integral to the success of this project. 
The BRCFS currently supports communities living and working safely in the floodplain, now and into the future. The work of BMT has positive impacts beyond the Brisbane River floodplain, with their world-class methodologies able to be applied in other regions of Australia and throughout the world. The BRCFS was recently awarded the RJ Hawken Award for the best project across all engineering categories in Queensland at the recent Engineering Excellence Awards. The study was independently assessed as "the most comprehensive flood study undertaken in Australia", and Engineers Australia stated that: