With a strategic commitment to improved diversity, equity and inclusion (DE&I) in the workplace and an aim to integrate physical and mental wellbeing into all of our work activities and practices, supporting the Metropolitan Police Choir (MPC) for another year is the right fit for us. Especially as the choir is made up of serving and retired officers and police staff, which truly represents the diversity of the Metropolitan Police Service.
They perform for many charity, community and Metropolitan Police Service events throughout the year. By so doing, they help to raise vital funds for numerous charitable causes and demonstrate a different side of police engagement to fellow Londoners and beyond.
Just like the Choir, our brilliant people are a diverse team, which includes former police officers and police staff. They use their outstanding technical knowledge and programme management expertise to deliver meaningful, practical solutions to the most complex business transformation and change management challenges.
Tom Cresswell, Metropolitan Police Choir Secretary says,
"It's impossible to overemphasise the role our sponsors play - we have ongoing costs for rehearsal venue hire and fees for the professionals who assist us and the support they give us is so much appreciated."
Alan Hodgson, Senior Business Development Manager, BMT adds,
"It's an honour to sponsor the Choir again this year and enable the Metropolitan Police Choir's great performances. Especially as mental wellbeing is so important to BMT and something we continually strive to support our colleagues with to ensure they can thrive."
MPC Summer concert, June 2023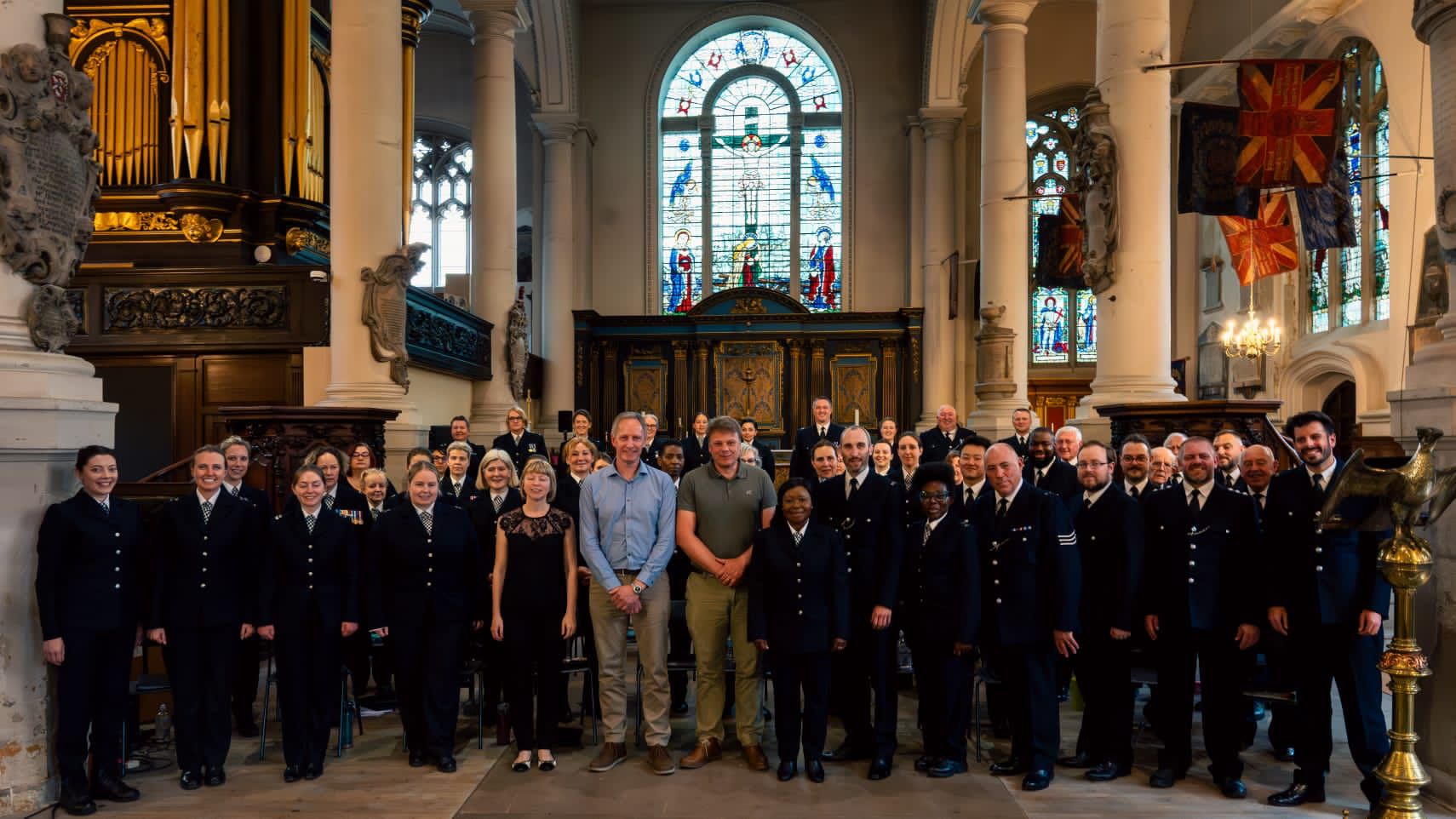 Alan Hodgson and Christian Ellis had the pleasure of joining the Metropolitan Police Choir for their annual summer concert in June. Here they are pictured with the choir members who performed on that day.