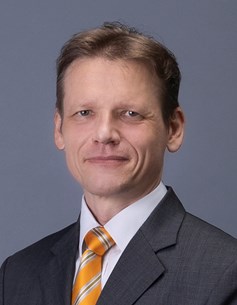 Leading international multi-disciplinary engineering, science, and technology consultancy, BMT has appointed Jeroen Overbeek as Head of Maritime Design, to be based in Singapore. This appointment will help BMT to continue to develop cost-effective solutions through early identification and mitigation of climate-related risks to benefit the coastal infrastructure across the region.
Jeroen started working in the consulting engineering industry in 1990, and since then, he has been involved in numerous infrastructure projects worldwide. His projects include intakes, outfalls, beaches, revetments, and quays to name a few. He has also worked on a few new developments in Jurong Island, Singapore for Oiltanking Helios, DuPont Company, and Shell and a 1-kilometer shielding wall for the International Cruise Terminal also known as the Marina Bay Cruise Centre.
Jeroen has published a series of international academic papers discussing port, jetty and concrete design, marine engineering, coastal infrastructure, and pile design method for marine and near-shore foundations.
"We are excited to have Jeroen onboard to take on overall leadership of our activities involving maritime design going forward. With his appointment, we hope to leverage his experience to improve the way we deliver work, expand into new services, and attract new customers," said Suba Sivandran, Managing Director, BMT Asia.  
"I have gotten to know BMT as a company with a high-level of professionalism and a strong brand presence in the market. In a time of many disruptions, new technologies, and changing demands. I am excited to join a company that has been positioning itself to meet these challenges," said Jeroen Overbeek, Head of Maritime Design, BMT Asia.
The visuals of devastation to coastal communities and damages to critical marine infrastructure due to extreme storm events, sea-level rise, and flooding are increasing. These damages include billion-dollar losses for communities, governments, and businesses.
Such climate-related risks to coastal communities are an ever-increasing threat and are already having a tangible impact on these vulnerable areas. BMT believes that early identification and mitigation of such threats is not only possible but optimum, and cost-effective solutions can be developed to benefit coastal communities. With its deep knowledge of the marine environment, BMT has been extensively involved in building resilient critical maritime infrastructure worldwide.
Shivaprakash Rao, Head of Consulting and Energy Transition, BMT Asia, noted the importance of this key role, and said, "With his hands-on and extensive experience in conceptualising and building marine infrastructures like breakwaters and coastal protection constructions and technologies, Jeroen brings practical ideas to enable the building of climate-resilient infrastructure in the region. Jeroen is passionate about coastal resiliency and adaptation, where passion meets experience, we are sure to see innovative and cost-effective solutions to daunting problems, in this case, due to climate changes."