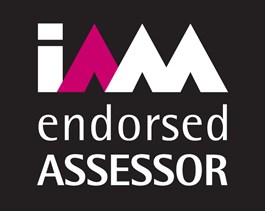 We are delighted to have received Endorsed Assessor status from the Institute of Asset Management (IAM) for accredited consulting services.
BMT joins the list of IAM approved firms to assess organisations' asset management systems and business practices against internationally recognised standards (ISO 55000).
We are supportive of the IAM's Endorsed Assessor Scheme, which provides confidence to organisations looking to improve asset management that they are being supported by knowledgeable and skilled practitioners, who ensure the benefits of adopting ISO 55000 requirements and principles are realised. This includes greater cost efficiency, more informed decisions, better risk management, improved service performance and regulatory compliance which can be achieved by aligning asset management practices to strategic objectives.
John Skelton, Head of Asset Management at BMT, commented:
"I am thrilled BMT has received this recognition from the Institute. Gaining Endorsed Assessor status enhances our reputation as an asset management organisation, further developing and strengthening our position particularly within UK Defence. We look forward to working with clients, instilling best in class practice aligned to the international standard for asset management – ISO 55000. This is a very noteworthy achievement by the team."
Through our growing Centre of Excellence in Asset Management, we look forward to building on our long-standing, historic track record in the provision of asset management services. We work closely with clients to champion asset management best practice in our Defence, Maritime, Commercial Shipping and Critical Infrastructure Sectors, where we have a range of long-standing partners worldwide.
For further information about the Endorsed Assessor Scheme and our Asset Management Services, please contact John Skelton.