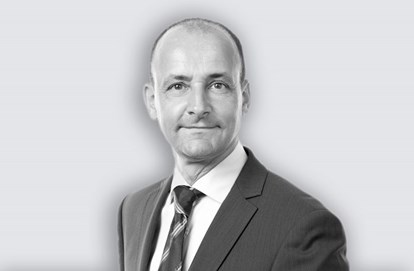 BMT is pleased to announce that their marine technical expert and technical director of the Antwerp office Peter Verlinden has been formally accepted as Damage Agent and Inland Shipping Surveyor in the CESAM network of experts.
Peter Verlinden has a background in the chemical and maritime industry, and he has been working as marine / technical surveyor since 2001. Since then, Peter has mainly been involved in Hull and Machinery as well as P&I related damage investigations' work, many of which have linkages to collision damage, salvage investigations, purchase and sale and condition inspections, including repair specifications and calculations work.  His sector-specialisms mainly focus on seagoing vessels (offshore dredgers), inland shipping and port-related constructions and equipment.
The CESAM committee (Comité d'etudes et de Services de Assureurs Maritimes et Transport) is a unique and premier globally operating Technical Committee with the aim of bringing together French and foreign companies in the field of maritime insurance. With the acceptance of Peter within the CESAM network, a clear link can be seen distinguished between the technical capabilities of BMT in Belgium and the French marine insurance market, making Peter the go-to CESAM accredited Damage agent in Belgium. Peter follows in the inspirational footsteps of Carlos Maenhout, a retired and former director of our survey office in Antwerp. 
Dennis de Bruin, Managing Director of BMT's surveys business, commented:
Our increasingly globalised team and network of marine surveying experts at BMT has been going from strength to strength, whilst we simultaneously prepare for the future, by recognising and harnessing Peter's newly acquired CESAM accreditation. The goal is to ensure the continuation of our market-leading reputation best practices and certification pathways in the French and foreign Marine Insurance markets following the retirement of Carlos Maenhout.
This recognition is a significant coup for Peter and BMT, guaranteeing to our current and future customers the absolute rigour and seriousness that's essential to the technical management and compliance of their marine claims which are further entrusted to BMT. Peter Verlinden, through his higher level of expert-maturity as a surveyor that's attained through CESAM, makes him essential to this skills-succession. With Peter's recent accreditation, BMT will continue to manage and minimise risks and as well to solve these diverse and complex array of issues for its customers and industrial partners.