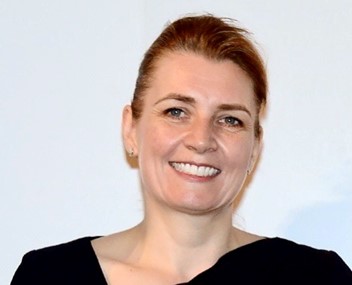 Colleen joins BMT after 20 years of working in local government and brings with her a wealth of experience leading the transformation of various services particularly in the areas of community safety, resilience, environment and climate change.  Her academic achievements in science, social and community regeneration and business from the University of Manitoba and four European Universities, have given her the foundation to always seek to achieve the best outcomes for stakeholders and communities.
Colleen will join as the Business Area Lead for BMT's specialist Environmental Consultancy operating in Flood Risk Management and Offshore Energy sectors. She will help grow BMT's Climate and Environment business, underpinned by core capabilities in Climate Risk, Marine Science and Water Management and to deliver this ambition in the UK and Europe.
"I am delighted to join BMT as Business Lead for Environment UK as I embrace our commitment to a safer, more efficient, effective and sustainable future. I am excited to lead the highly-skilled, knowledgeable and enthusiastic team in Environment UK and grow our expertise to support more resilient and sustainable solutions. Throughout my career I have prioritised improving outcomes for all stakeholders and communities, as we partner with businesses and government agencies across the UK and Europe, I am confident that together we will meet the complex environmental challenges and reduce the impact of climate change to the benefit of all," says Colleen Martin – BMT Environment UK Business Lead.
"We are delighted to welcome Colleen to the BMT team. She is an experienced leader who will inspire and motivate our team with her market knowledge and experience in BMT's core capability areas.  Colleen joins at an exciting time as we look to execute our strategic plans to grow BMT's environmental consultancy business globally," adds Shane Amaratunga – BMT Portfolio Managing Director for Environment & Infrastructure.