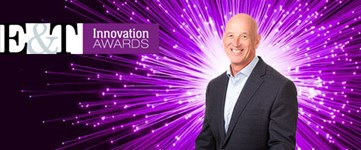 Mark Sullivan, Operations & Capability Director will join the line-up of judges for this year's E&T (Engineering and Technology) Innovation Awards following the success of last year.
The E&T Awards recognise and celebrate the very best new innovations across the breadth of science, engineering, and technology. Sitting alongside representatives from other well known technology and engineering companies across the industry, Mark will judge the Future Unicorn category. This category recognises the startups who have the potential to be the next tech giant and who can prove that they have solved a worthwhile problem and achieved early commercial traction.
Returning to the virtual judging table for the second year Mark said:
"It's great to be supporting the E&T Innovation Awards again to seek out and celebrate the best new innovations, which make the industry so exciting. R&D and innovation at BMT has been recognised as a powerful engine for promoting engineering solutions and developing strategies to address the ideas of tomorrow. I was hugely impressed with the quality and range of entries from last year and I cannot wait to see what the breadth of talent will bring to the 2021 E&T Innovation Awards."
After making a shortlist, the judges will choose the winners from the competition's 17 categories. The winners will be announced later this year.
You can learn more about the E&T Innovation Awards at: ietinnovationawards.org