Congratulations to the winner of our STEM home challenge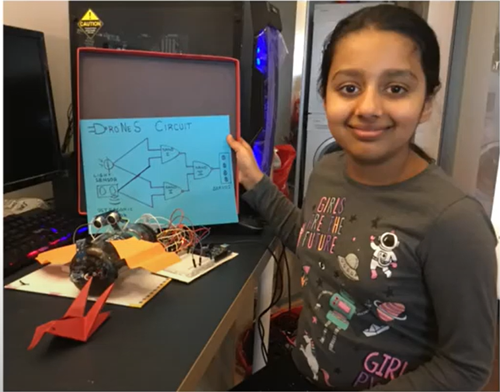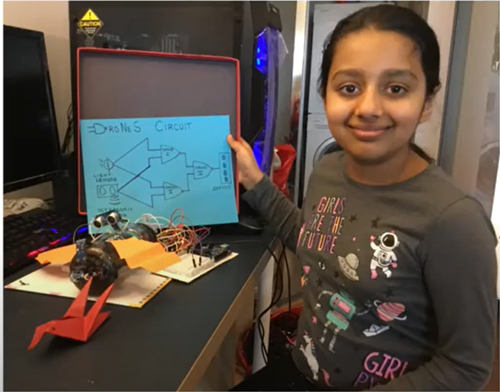 In April, we launched a STEM home challenge for students between the age of 10 and 16. We asked students to use their STEM knowledge to tell us how Transport, Drones or Satellites could be used to save our planet.
We were very impressed by the level of entries that were submitted and are delighted to announce Arushi as the winner.
Arushi has designed a dragonfly drone over the last 3 weeks to track down and trap locusts in Asia and Africa. Arushi hopes that her design will improve food security, by keeping locusts away from crops. ​
​ "It was really inspiring to see that Arushi had applied a nature inspired design in her drone, to solve a very current and growing problem," Laura Blake, Sustainability Manager​.
​Using drones to fight off locusts is not a new concept. However, using lessons learned from nature (biomimicry), could unlock many opportunities to improve drones and improve how locusts are located and dispersed. ​
​Arushi is a great model for the future generation. We hope her work inspires other students to use their knowledge to make a difference. We look forward to supporting Arushi, as she develops her design further. ​
​Please watch Arushi's winning video to find out more.