We have the technical skills to build more complex and rigorous models. Our modelling capability coupled with the input data processing and output data visualisation services provides an end-to-end decision-making solution.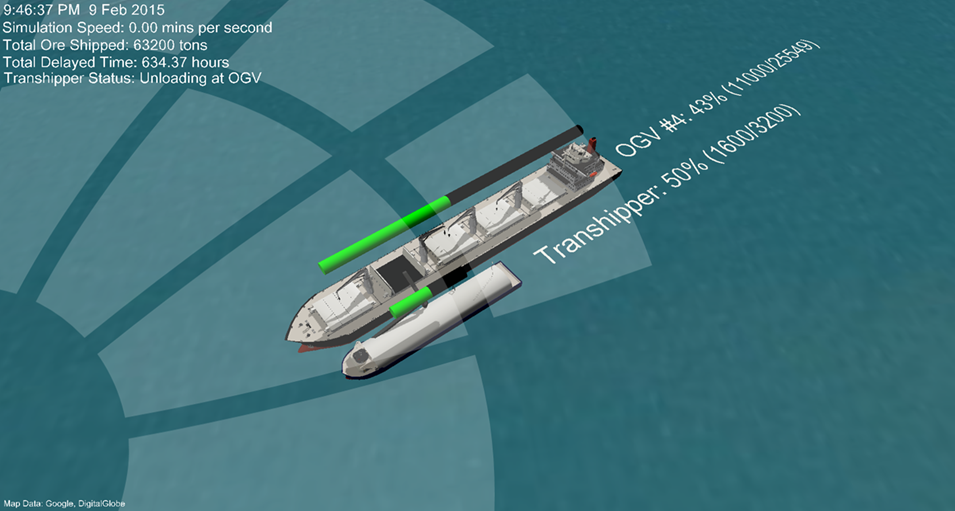 Our experience building large and complex models with numerous interconnected components, capturing the real-life complexities of the operational requirements for large systems (for example, a fleet of vessels).
We carry out any required model output data processing and visualisation to meet your needs. For example, we can create 3D/2D model animations and images and charts, graphs, plots, and tables. We can also perform sensitivity experiments and report on the findings; you can use these in technical reports or for your stakeholder engagement needs.
Our models can:
simulate anything from an intricate process happening over a matter of hours up to a lifelong operation spanning over 60 years.
rapidly identify bottlenecks, and our sophisticated modelling tools make options analysis quick and easy to carry out and visualise.
Model complexity is built up progressively, based on verified business rules and logic, and a consultative approach with you ensures requirements are captured.
You will have peace of mind knowing that your operation will be modelled accurately, without the use of clunky and unreliable spreadsheets or black-box off-the-shelf products.