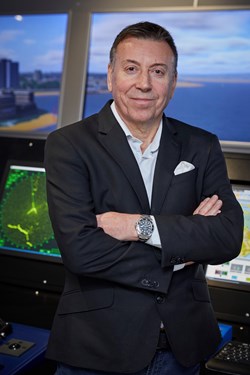 Phil's passion for the maritime industry began many years ago in underwater acoustics at BAE Systems and then as a Professor at the Department of Aerospace and Ocean Engineering at Virginia Tech, U.S.A. He joined BMT in 1992 and leads the Simulation and Training Services business at BMT.
His extensive work and dedication in e-Navigation, Traffic Simulation, Digital Twinning and Digital Reconstruction Forensics has led to the world's leading ship and terminal operators and statutory marine accident investigation bodies to adopt BMT's innovative navigation simulator BMT REMBRANDT. The simulator suite ranges from Full Mission Bridge through to desktop and shipboard systems to support federated training for complex and challenging navigation scenarios.  Users include Shell, Chevron, Princess Cruises, MSC Cruises and Holland America Lines, Thales, UK Naval Authority Group and Navy X. A number of statutory accident investigation agencies are also licences, including the U.S. National Transportation Safety Board, together with counterparts in the U.K., Australia, Taiwan and the Netherlands. 
Phil is also now leading a number of joint industry developments in Autonomous Surface Vessels, Artificial Intelligence, Deep Learning and Machine Vision Capabilities and the impacts on Future Port Design.
Phil, a registered Chartered Director has received an engineering doctorate from Newcastle University and an MBA from Durham University.
BMT REMBRANDT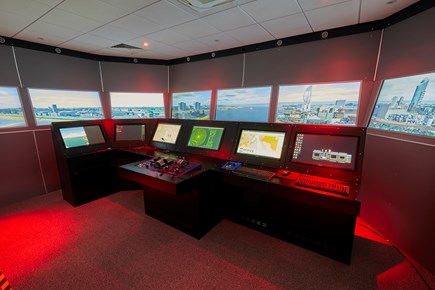 The system close to Phil's heart, BMT REMBRANDT is an industry-leading fully scalable navigation simulator suite. The system secured the winning entry in the inaugural Admiralty Marine Innovation Challenge, in 2020, managed by the United Kingdom Hydrographic Office. The award was based on Phil's teams' pioneering development of a precision e-navigation platform based on the new International Hydrographic Office S-100 data model.   
BMT REMBRANDT helps users safely plan, train and prepare for complex manoeuvres at sea, in ports or other restricted waters. It provides market leading hydrographic vessel simulation in a synthetic environment of unparalleled realism. Most Full Mission Bridge simulators are built around a visual presentation, however, BMT's REMBRANDT system has evolved from a complex engineering tool, it is S-100 capable. It also is integrated with BMT's TUFLOW 3D hydraulic modelling software, allowing BMT REMBRANDT to fuse dynamic, granular water levels and dynamic current data. .
The S100 hydrographic data capability enables BMT REMBRANDT to place the user in a synthetic environment built on the best available hydrographic information.
Autonomy in maritime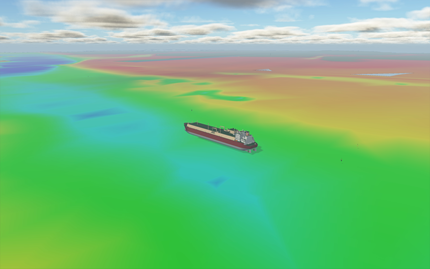 As the development of Maritime Autonomous Ship Systems (MASS) continues at a very significant pace, conducting MASS testing and assurance in a suitable synthetic environment is critical when assessing the ability of a system to appropriately observe the requirements of good seamanship. BMT REMBRANDT has recently provided the synthetic environment and navigation simulations as part of the world's first navigation assurance of an autonomous vessel.
With increasing levels of autonomy and smart bridge automation, developments are needed, particularly in the creation of a full digital world model to meet the highest requirements for maritime situational awareness, collision avoidance and overall navigation system assurance.
BMT REMBRANDT as the next generation e-navigation simulation and training systems is already well positioned as the ideal solution to interact between fully manned ships, reduced manned ships and autonomous vessels in restricted navigation water spaces. It can manage big data, new sensors and data analytics and supports safe navigation.
More on BMT REMBRANDT, one of BMT's key innovations is available here: https://www.bmt.org/our-innovations/bmt-rembrandt/