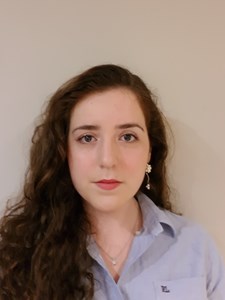 Camilla joined the BMT Graduate and Apprentice scheme in October 2021, after studying Yacht and Powercraft Design at Solent University and Naval Architecture at the University of Southampton. She shares why she chose BMT, and her experiences so far.
What was your interest in joining BMT?
After university, I wanted to keep learning about different areas within naval architecture. I had heard good things about the graduate scheme from a friend, and the idea of rotating through the different departments for the first two years to experience a range of projects really appealed to me. So, I joined the BMT Graduate and Apprentice scheme in Oct 2021.
BMT is a friendly and inclusive place to work that provides the opportunity to get involved in a variety of different projects, research, and STEM outreach. There is an excellent support structure in place, if you are ever unsure of anything, and plenty of learning opportunities.
What interesting maritime projects have you been involved in at BMT?
Since joining BMT I have been involved in producing technical drawings for a large ship design project, resistance calculations for a rapid design iteration of a landing craft, and a stability audit. This has helped me build on what I had learnt at university and given me experience in using different software.
How has BMT allowed you to explore your passion?
BMT provides opportunity to explore your interests through research projects, training and attending conferences. I was able to go to the RINA Warship conference, which was both very interesting, provided a great opportunity to network and allowed me to board a ship, which put a lot of the work I have done so far into context.
Would you recommend BMT to other graduates and why?
I would definitely recommend BMT to other graduates, as it is a great place to keep learning while being involved in varied and interesting projects. My advice to other graduates would be to take advantage of as many training opportunities as possible, and to ask lots of questions (we are often reminded that there is no such thing as a silly question!).
What valuable experiences/insights gained at BMT do you think will impact your future career?
Having the chance to work on a wide variety of projects, as well as rotating through the different teams means that you are exposed to lots of new software and ways of working. This has allowed me to develop new skills, gain a wider appreciation of how the business works, and helped inform decisions about what I would like to work on in the future.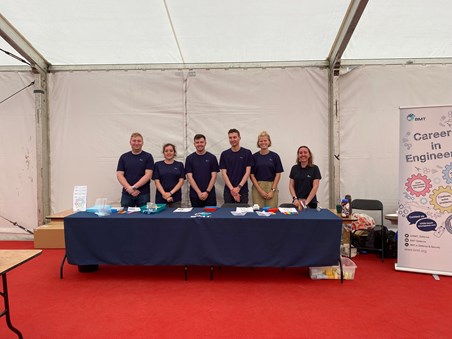 Global Graduate & Apprenticeship Programme
Our Global Graduate & Apprenticeship Programme is an 18-month blended learning programme delivered through a combination of formal training, learning from others and workplace/experiential learning.
With over 100 of our early careers' colleagues on the Global Graduate & Apprentice programme, it's an excellent opportunity to become part of a global network, collaborate on an international scale and drive professional development forwards.
Find out more about our Graduate and apprenticeship scheme:
https://www.bmt.org/work-with-us/global-graduate-apprenticeship-programme/