Our Global Graduate & Apprenticeship Programme is an 18-month blended learning programme delivered through a combination of formal training, learning from others and workplace/experiential learning.
The formal programme element features nine standard training modules outlined below. Our internal business experts designed and delivered these modules, ensuring they focus on developing the right skills to help our Graduates and Apprentices grow as part of our global team.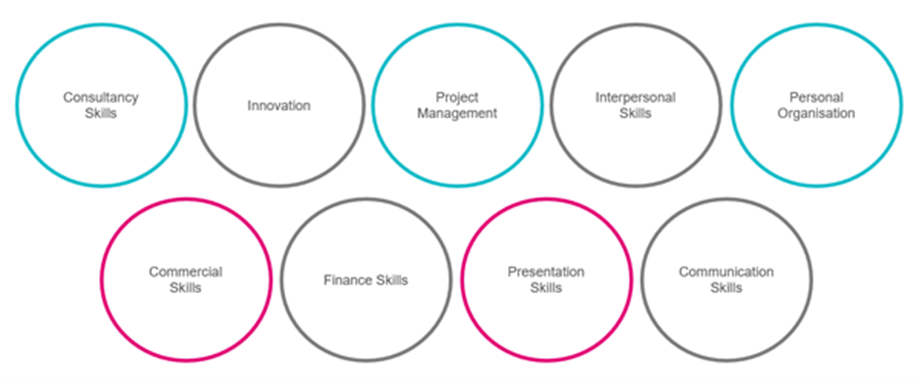 Alongside these modules, we match our Graduates and Apprentices with experienced mentors who can share their knowledge, advice and experiences with their mentees. Having a mentor provides our Graduates and Apprentices with a confidential channel to practice their soft skills, build their profile and increase their confidence.
With over 100 of our early careers colleagues on the Global Graduate & Apprentice programme, it's an excellent opportunity to become part of a global network, collaborate on an international scale and drive your professional development forwards.