The Management Consultancies Association (MCA) has announced the list of finalists for the prestigious 26th MCA Awards 2023.  BMT are delighted to announce that we are finalists in two categories.
This year, the most prestigious awards in the Consulting industry year saw a record number of submissions. BMT has been shortlisted in the public and social enterprise (non-profit) sectors. The awards highlight the true value of consulting to both the private and public sector, and the impact it has on our economy, environment, and society. Covering 25 categories and judged by an expert panel, the awards cover firms, projects, and individuals.
The shortlisted BMT projects include our work with 'Defence Digital' (pivotal to UK MOD's Strategic Command in the age of information warfare) for Change and Transformation in the Public Sector, and with the charity 'Addiction Recovery Agency' (Ara) for Social Value. Ara is a registered charity and helps people recover from mental health, drug and alcohol and gambling harms.
Change and Transformation in the Public Sector Award
For Defence Digital, BMT worked with the MOD Strategic Command to ensure that its Digital portfolio – one of the largest in government – was set up to digitally transform Defence and that its people and processes were set up for successful digital change also. It needed the skilled ability and agility from a community of digital specialists to innovate, modernise and transform their project cluster, and pipeline of services to secure UK Strategic Command's strategic ambitions. As a result of the revamped ways of working, new technology, and ground-breaking data modelling and implementation, BMT have helped to deliver and control strategic transformation in a large and complex ecosystem environment that's now reflective of a customer-centred and enterprise way of life.
BMT supported the transition to a new approach of 'big data' management to enable Defence Digital to stay on top of their project technology development cycles. BMT presented a 'modern enterprise architecture approach' based on the specific customer challenges, and introduced a tailored configured Enterprise Architecture practice called The Open Group Architectural Framework (TOGAF).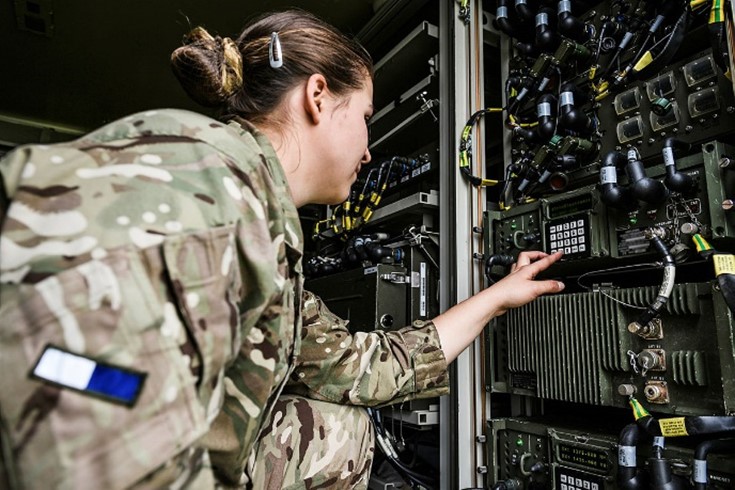 By creating a transformative new framework of operation and adopting an agile delivery approach, the team delivered valuable benefits to the customer including, significant cost savings, increased decision-making agility, a collaborative knowledge sharing environment and a secure and efficient data management process. 
Social Value Award
With Ara, BMT supported the charity in optimising their digital capability to ensure greater clarity and awareness about their gambling services and support. The work has helped them to improve their stakeholder-outcomes, specifically in reaching out and increasing the number of vulnerable people they can provide support to. . The work has also enabled the charity to take a lead role in developing responsible partnerships within the local area, as well as in raising awareness of their work.
BMT continued its path of innovation and transformation through development and delivery of further improvements to performance and quality of service for Ara. This has included gleaning some valuable insights through stakeholder conversations and subsequently reinforcing that information with external research data. The solution from BMT consisted of streamlining the referral process and working towards it being more automated, including other digital automation platform enhancements that enables reaching new 'customer heights' with social media integration, have all ultimately been transformational in the level of service and support for the most vulnerable people.
BMT's Senior Business Development Manager for Central Government and National Security, Alan Hodgson shared:
"The explicit focus on being trusted to deliver high-quality services to the delight of our customers is the cornerstone of our vibrant business culture. We are passionate about solving our customers' most complex problems and engaging with and investing in the communities in which we operate, and I am proud that we have been acknowledged for this.
Bringing the industry's best talent together in a collaborative culture that relentlessly shapes, drives and supports our customers in their ambitions, are the foundations of BMT and we are really looking forward to celebrating this with them and the MCA."
The ceremony will take place in London this October.