Martin Bissuel, Head of Sales Commercial Maritime at BMT, spoke to Maritime Journal about how the company is going to stay ahead of the fleet.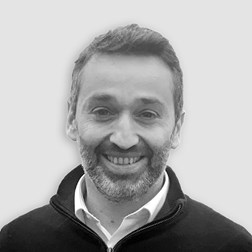 The pressure is on for naval architects to satisfy customer requirements, which are changing rapidly to meet a growing list of restrictions and requirements as well as meet changing demands from the offshore wind industry.
BMT has projects over a fairly even spread of markets, Bissuel says, including ferries, defence and security, but offshore wind is certainly a focus for investment, which the company demonstrated with its 32m crew transfer vessel design that BMT unveiled at the International Workboat Show in November. It features BMT's Z-Bow hull, which the firm says gives superior seakeeping and crew comfort in the toughest of conditions.
The design also includes BMT's Active Fender System®, which enhances transfer capability in a wider range of sea states, improves safety of technician transfer and reduces the likelihood of damage to the vessel or turbine.
Its size also means the vessel can play an increased role in wind farm construction with a greater cargo deck area for transporting equipment and materials.
"The early wind farm vessels were not much more than small workboats and fishing boats," says Bissuel. "The requirement for dedicated designs however became quickly apparent and some of the first CTVs to be developed were 15m fast aluminium and GRP vessels.
From around 2011 we saw vessel size start to increase due to the increasing multi-role requirements. These vessels were no longer just taxis for the technician's daily commute, they are now also carrying essential spare parts and fuel for the generators.
The need for operators to reduce their idle time, improve cost efficiency and the emissions has also led to the increase in vessel size, and they are likely to continue to get larger, with alternative propulsion solutions becoming much more common."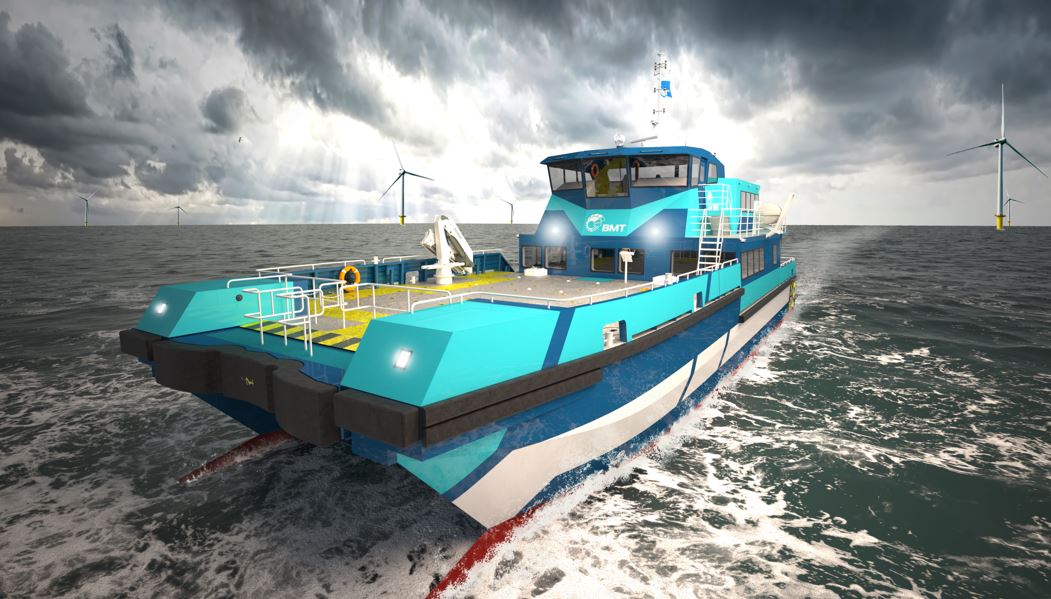 Customer priorities
Bissuel says customers are looking for three main things in their new vessels: emissions reduction; efficiency and safety.
"Our customers are moving towards new alternatives such as LNG, hybrid, methanol or all electric," he says. "We cultivate a culture of innovation and have proven expertise in integrating all of these, like our MPA Guardian, our latest design for the Marine & Port Authority in Singapore: it is fully hybrid, one of the first of its kind.
"Vessel operators have been hit hard by the rising cost of fuel, so reducing fuel consumption is not only a positive step to protect the environment, it also reduces running costs. We pay a lot of attention to hull design and propulsion, and any other factors that have an impact on fuel consumption. We do a lot of work to understand the operations of our customers, such as specific ferry routes or windfarm maintenance tasks, so that we can optimise the vessel and reduce operating costs such as fuel consumption or crewing costs. 
Providing a safe working environment is always a key priority for our customers, so we have to make our vessels safe and comfortable. BMT's vessel hull forms are known for their great seakeeping characteristics, and we also invest in ensuring workflows are optimised and increase safety."
New designs as rules tighten
As designers and owners are forced to meet new obligations and restrictions in the name of climate change, designers are going to be kept busy.
"Fossil fuels have provided low-cost, high-power density solutions to operators for a long time," says Bissuel. "Transferring to new low-carbon technologies is forcing the industry to think very differently, both from a vessel construction point of view and an operational point of view.
Major hurdles will therefore include a regulatory framework for new alternative energy sources such as alternative fuels, port infrastructure to support and supply them, and onboard equipment and technology solutions that implement these energy sources."
"We are fortunate to have one of the largest design portfolios in the world, with a broad range of hull forms, propulsions, vessels sizes and capabilities."
It's going to be impossible to stand still where vessel design is concerned, and the future will inevitably hold challenges in meeting new technology demands. 
We never cease to innovate, we are always looking to develop new vessels for what our customers are going to need in the future," says Bissuel. "We continuously invest in research and development, looking at new types of vessels with a strong focus on reducing carbon emissions.
"BMT prides itself in its vessel design capability, and we also offer key areas of expert consultancy in the environment and climate solutions space, and coastal infrastructure, which are all very relevant in the offshore wind market."