More resilient infrastructure design will be needed to sustain the industry through inevitable climate change. Considering the combined probability of extreme weather conditions such as high tide, return periods of typhoon, sea-level rise, and storm surge, the need to design the drainage of port facilities to avoid flooding and damage to cargo is critical.
Increasingly we see that food grains are an area where close attention needs to be paid to drainage of peak flows, plinth level, and stacking sequence. We often find that good design practices and experiences are not considered when designing critical infrastructure such as food container ports.
A reputable legal agency recently appointed us to provide technical advisory on cargo handling at a deep-water container terminal which lost grain stocks stored in container boxes. The loss event occurred during a significant cyclone. Our customer wanted to understand the contributing reasons arising from port design, operations, handling, and storage of the cargoes in the port.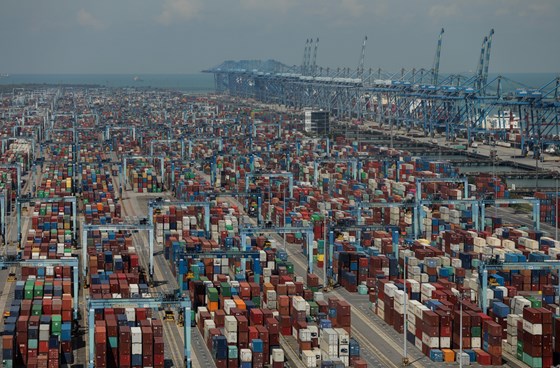 We reviewed the available information, identified problems, and uncovered technical details contributing to the loss incident by evaluating the existing infrastructure vulnerability towards flooding, analysis of historical extreme typhoon events, and emergency typhoon protocols and measures. We also assessed the adequacy of the terminal's drainage system and effectiveness during a typhoon.​
Through this study, we could deliver the causal analysis, conclusions, and recommendations to the client promptly to assist the investigation efforts. In the process, we uncovered new insights and provided focus and direction to the accident investigation.
We have multi-disciplinary experts with deep knowledge of port master planning, extreme weather events, and port handling who have worked on various regional projects. We also have experts who are familiar with good practices in port handling and root cause analysis during accident scenarios. ​
We identify, gather, and review critical information to support the resilience of critical coastal infrastructure with customers' business continuity strategies underpinning our approach.
Our expertise includes:
Capabilities in marine structural engineering, geotechnical engineering, environmental engineering, and metocean studies to support design

Experience in buildings, utilities, and associated mechanical and electrical systems

Backed by experts in design and optimization

Claims and casualty investigation