Marinas and boat harbours are important infrastructure assets that face a unique set of challenges when considering current trends and industry concerns.
How do these impact the future engineering solutions for coastal and maritime infrastructure?
In this presentation, Jeremy draws on best practice, engagement with Industry and his experience assisting with management of the International Clean Marina Program, to take a closer look at the present and emerging challenges for Marinas. He'll also put the spotlight on 3 case studies including: Insurance, Water Quality and Decarbonisation.
About the Marina Industries Association (MIA) and International Clean Marina Program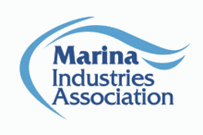 MIA is the peak representative body for marinas, slipways, boatyards, berthing, mooring and other marine storage facilities as well as sailing and cruising boating clubs.
BMT are proud of their long association with the MIA supporting environmental initiatives, such as the International Clean Marina Program.    
The program encourages environmental compliance and the use of best management practices for marinas. 
For more information, visit the website. 
As the MIA's first ever Environmental Partner, BMT will draw on its rich history and heritage as a maritime specialist to help the sector address new challenges, particularly as they relate to environmental stewardship and addressing risks and opportunities from decarbonisation and climate change.