What was known as Integrated Logistic Support for the last 50 years has now become Integrated Product Support – what's in a name change and what does this mean for the Space domain? James Irwin-Brown, Principal Managing Consultant and Through Life Engineering Solutions expert, discusses.
What is Integrated Logistic Support (ILS), and why the move to Integrated Product Support (IPS)?
ILS is a unified and iterative approach to the selection, management and performance of technical activities required to influence operational and equipment requirements and design specifications, and then to provide required operational phase support at optimum cost – delivering the benefits of increased operational availability and decreased lifecycle cost.
Costs through life contributes to a considerable part of the total acquisition and support investments: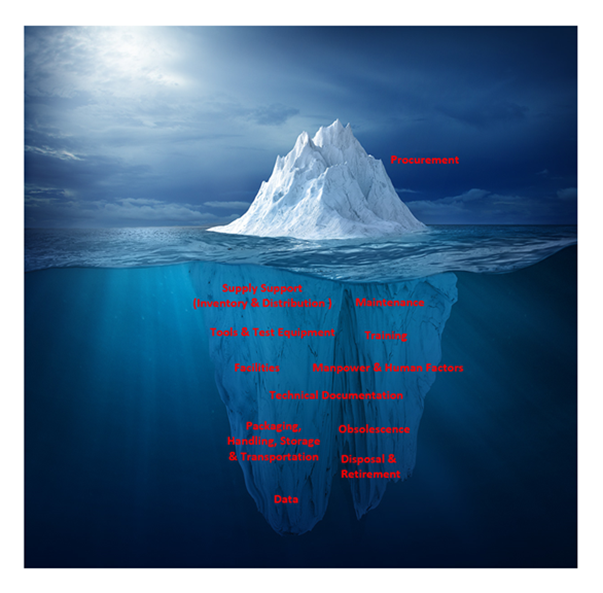 Defence Standard 00-600 has been the statement of Ministry of Defence (MOD) requirements for ILS for many years, having evolved from comparable practices in the USA. However, it's a dated methodology, requires bespoke application and is no longer considered best practice. For example, the ILS application through Def Stan 00-600 is specific to the UK MOD and is not used internationally; the term logistics has negative connotations and is often seen as an expensive optional extra or a  "nice to have", done by what we call "loggies"; traditional ILS standards were designed to deliver from a contractor to a military in-house support solution and only had detailed processes to support activities up to Logistic Support Date.
Consequently, the UK MOD are pursuing a new initiative, under the auspices of the Chief of Defence Logistics and Support, to reframe is to bring the focus back to the integration of all support elements, through-life, optimising operational availability of equipment at an optimal lifecycle cost. This is underpinned by a data model. It's an enabler to achieving the broader principle of Strategic Asset Management and a move away from poor reputation that ILS sometimes carries because of poor application. IPS is built on the internationally recognised "S-Series" set of specifications that major primes and organisations around the globe are committed to. This means easier contracting, more integrated data management and sharing commitment to standards maintenance.
What is the objective of IPS?
IPS is based on outputs – that is, delivering optimised availability at an optimised whole life cost. It's built upon a set of standards, namely the adoption of the ASD's S-Series ILS Specifications.
Key elements have been restructured and grouped to ensure greater integration – IPS covers all the ILS elements that were captured in Defence Standard 00-600 such as technical documentation, supply support, and obsolescence management. There is also an underpinning data model that will be integrated into the Support Target Architecture and Business Modernisation for Support (BMfS).
Finally, IPS will be responsible for the planning of many significant areas of Asset Management as per ISO 55000.
Why is this important for the space domain?
As the fifth operational domain, alongside air, land, maritime and cyberspace, the planning and delivery of an integrated product support package for space is even more critical. We need to consider the lack of ready access to the deployed unmanned systems and ensure that they have been assessed for operational availability as early as possible. Planning maintenance on an opportunistic basis or as part of any scheduled on-site support missions also needs to be factored. This could require specific in-service maintenance management and increased condition monitoring to enable ground staff to take appropriate action as defects or failures are highlighted as imminent.
How are the benefits of IPS realised?
A range of capabilities can be applied at any given point of the asset lifecycle, from component or equipment level, right up to programme or portfolio level. These capabilities are applied singularly or in combination, to realise a host of benefits such as optimised performance, cost reduction, cost control, or increased availability, reliability, and safety. This is in accordance with the customer's priorities. At BMT, we have extensive experience in effectively delivering ILS / IPS solutions, and we can either act as an advisor, or takes responsibility for aspects of a customer's asset base – reducing your overall management burden.