Future Amphibious Force
The conference will take place at an exciting time for UK Amphibious capability, as the Royal Marines embark on a major transformation programme to develop the Future Commando Force.
FAF20 will feature keynote presentations from the Commandant General Royal Marines, as well as the heads of navies and marine corps from around the World.
This event is now a virtual event where BMT will be exhibiting and speaking. 
Register here and join us at Future Amphibious to find out more.
BMT Presentation
Our expertise in designing the latest generation of landing craft: Featuring our Caimen range. 
Tuesday 18th May, 14:35. 
Colin Cain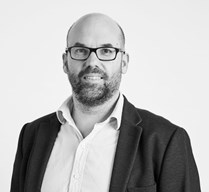 Colin has a background in Naval Architecture and engineering management with 25 years' experience in the design, development, build and operation of commercial, military and rescue craft. 
Colin is responsible for the team that delivers vessel design projects across the patrol boat, landing craft and offshore energy sectors. Situated in our Southampton Office, his responsibility extends in particular to the structural design, mechanical design and production design elements. Colin holds a senior role in the Manoeuvre Support Vessel (Light) landing craft design project being developed by BMT for the US Army. 
Information
Virtual

18/05/2021 - 19/05/2021

11:00 - 18:00 BST