Seqwater is the Queensland Government Bulk Water Supply Authority responsible for delivering safe, secure and cost-effective bulk water supply for more than three million people across South East Queensland in Australia. Seqwater manages over $11 billion of water supply infrastructure - including dams and weirs, conventional water treatment plants, a desalination plant, the Western Corridor Recycled Water Scheme, reservoirs, pump stations and more than 600 kilometres of the bi-directional pipeline network.
As part of Seqwater's climate change risk management, this project assessed the climate change vulnerability of Seqwater's built assets. This multi-hazard study included collecting climate change and sea-level rise projections and other hazard data (bushfire, catchment flood) from 14 local government authorities in the southeast Queensland region and analysing them to identify the most vulnerable Seqwater assets. We followed the IPCC framework of vulnerability for this study. To determine susceptibility to different climatic hazards, we considered investment parameters such as age, material type, relative position (i.e. above or below ground), etc. We also evaluated the interdependencies of some of the critical assets.   
We developed an online and clickable spatial asset vulnerability tool using ArcGIS storyboard to support internal Seqwater capacity building on understanding climate change risks of built assets. This tool presents locations of Seqwater assets, climate change projections, several hazard layers, including flood maps, bushfire maps, Sea level rise maps, erosion hazard maps etc. The mapping tool enables Seqwater to integrate the study results into their asset management system.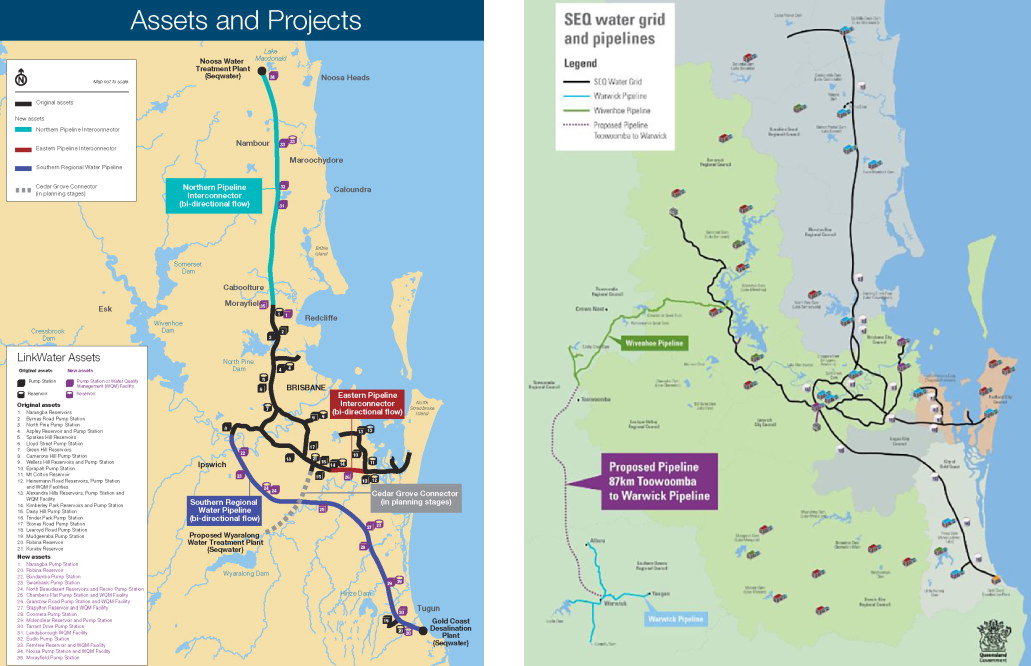 Conducting portfolio-wide vulnerability assessment allows large infrastructure owners such as Seqwater to identify their significant vulnerable assets to climate change.  We are helping Seqwater prioritise risk management around climate change and move towards conducting more detailed risk assessments of those vulnerable assets, ultimately using these to prioritise action for developing more detailed climate adaptation plans.   
Client testimonial
"Seqwater engaged BMT to develop a climate change vulnerability assessment for our bulk water infrastructure. The project deliverables - including a mapping tool and summary reports - are now helping us to advance our climate change adaptation program."