SHOAL is a European Research project managed by BMT that has successfully developed and delivered intelligent robotic fish capable of working together in order to monitor and search for pollution in ports and other aquatic areas.
Traditional methods of monitoring pollution involve obtaining samples to be sent to a lab for testing; the whole process takes time and makes real-time pollution information far from a reality. SHOAL will make this process real-time by using autonomously controlled fish to perform tests in-situ.
The life-like creatures, which mimic the undulating movement of real fish, are equipped with tiny chemical sensors to find the source of potentially hazardous pollutants in the water, such as leaks from vessels in the port or underwater pipelines. The fish communicate with each other using ultrasonics and information is transmitted to the port's control centre via Wi-Fi from the "charging hub" where the fish can charge their batteries.
This will enable the authorities to map in real time the source and scale of the pollution
Unlike previous robotic fish that work with remote controls, these have autonomous navigation capabilities, enabling them to swim independently around the port without any human interaction.
This also enables them to return automatically to their hub to be recharged when battery life (approximately eight hours) is low. Using robotic fish builds on a design created by hundreds of millions of years' worth of evolution which is incredibly energy efficient. This efficiency is something that is needed to ensure that the underwater environment can be navigated for hours on end.
The five fish are being built by Professor Huosheng Hu and his robotics team at the School of Computer Science and Electronic Engineering, University of Essex.
The fish, which cost around £20,000 to make, measure 1.5 meters (1.6 yards) in length (roughly the size of a seal) and swim at a maximum speed of about one meter (1.1 yards) per second.
The carp-shaped robots are being tested in the port of Gijon in northern Spain as part of the three-year research project funded by the European Commission and coordinated by BMT.
The SHOAL project has previously exhibited at the UK Science Museums new Antenna Galleries which showcases cutting edge technologies and current projects in research.
Related Markets
Related Companies
Find Out More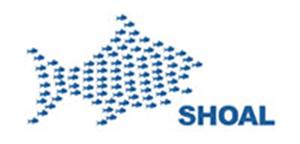 Visit the project website to read more about the project, the project aims and also the project partners.
Visit the website
For general enquiries relating to SHOAL, please contact Luke Speller
Contact
Luke Speller
Senior Research Scientist
BMT Group Ltd
Goodrich House, 1 Waldegrave Road, Teddington, Middlesex, TW11 8LZ, UK