CogWatch is a European Commission funded research project whose aim is to enhance the rehabilitation of stroke patients, a third of whom will experience long term physiological and/or cognitive disabilities.
After a stroke patients can suffer from a wide range of problems depending on which area of their brain was affected.
Physical impairments, such as problems with motor movements, vision or balance, are addressed with physical therapy.
However, mental impairments, such as problems with language, memory or problem solving, can be harder to identify and can get overlooked during a patients rehabilitation.
A significant proportion of these patients can suffer from Apraxia or Action Disorganisation Syndrome (AADS) which, among other symptoms, is demonstrated by the impairment of cognitive abilities to carry out activities of daily living (ADL).
Co-ordinated by the University of Birmingham, CogWatch will develop advanced and intelligent, common objects and tools which will help to re-train patients on how to carry out ADL, by providing persistent multimodal feedback to them.
The CogWatch tools will be part of a personalised home rehabilitation system for people with the symptoms of AADS.
Installed in patients' homes, the system will silently monitor the patient as they complete day to day tasks.
When an error is detected, CogWatch will provide helpful and relevant guidance cues to assist the patient in completing the activity safely and effectively.
BMT's partners for the CogWatch project included:
The University of Birmingham
Headwise

RGB Medical Devices

Technische Universitaet Muenchen

The Stroke Association

Technical University of Madrid (UPM)
Related Markets
Related Companies
Find Out More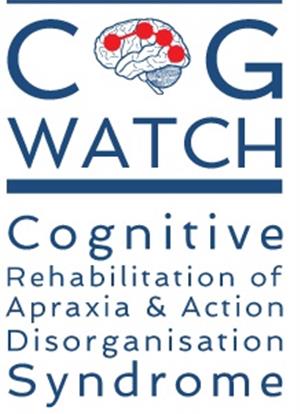 Visit the project website to read more about the project, the project aims and also the project partners.
Visit the website
For general enquiries relating to CogWatch, please contact Christos Giachritsis
Contact
Christos Giachritsis
Research Scientist
BMT Group Ltd
Goodrich House, 1 Waldegrave Road, Teddington, Middlesex, TW11 8LZ, UK