Determination
The Search Area Determination component of the search and rescue software predicts the movement of a target under the combined action of winds, tides and tidal currents. Using the Monte Carlo methodology, the system establishes the most probable search area based on a range of likelihoods, errors and statistical deviations.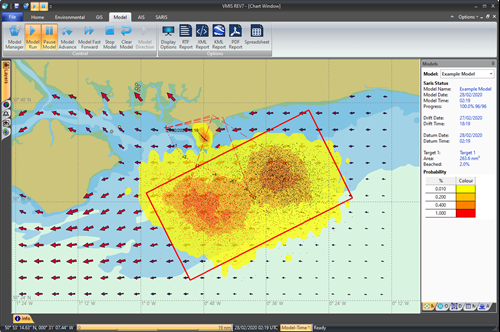 In addition, the existing three points models of a datum point, datum line and backtrack search and rescue (SAR) planning methodologies are available. SARIS has inbuilt databases of configuration parameters for rapid model setup.
SARIS seamlessly calculates on the fly the probability of detection (POD), containment (POC) and the likelihood of success (POS), track spacing, corrected sweep width, and the sub-area size.
Coverage
Once search areas have been established, our search and rescue software provides the user with a suite of tools for configuring and deploying Search and Rescue Units (SRUs) in searching for the lost target(s). These advanced and easy to use graphical tools allow very rapid planning for the best use of SAR resources.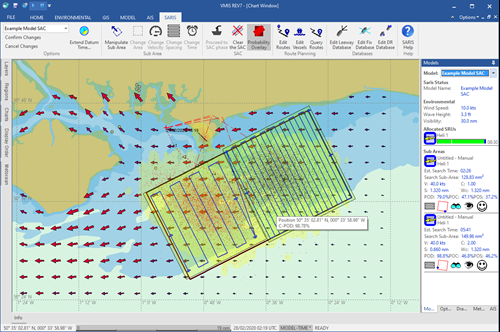 These SAC tools include the search patterns:
Creeping line ahead
Parallel track
Expanding square.
Sector search