BMT's Cathy Ingram and Technical Women's Forum wins RINA Eily Keary Award 2021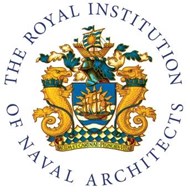 Cathy Ingram recently won the Royal Institute of Naval Architects (RINA) Eily Keary Award in recognition of the hard work and achievements of BMT's Technical Women's Forum. This award recognises the contribution by an individual or organisation to increasing equality, diversity and inclusion in their sector of the maritime industry.
The Technical Women's Forum was initially established in Autumn 2018 to provide a place of belonging and support for BMT employees. With unique insights into the challenges and opportunities faced by the business, the forum wanted to take a direct role in furthering equality, diversity and inclusion both within BMT and broader industry. 
The passion and commitment within the forum have started to create an environment where equality can be discussed, and results achieved within the business where all genders are supported; the results and benefits are evident across the business. While work is primarily focused on gender, the formation of this group has raised awareness of wider equality, diversity and inclusion issues.
Through their actions, the Technical Women's Forum are helping BMT to take positive steps towards a more equal, diverse and inclusive working environment, and hopefully also to spread a more inclusive outlook within the broader maritime industry.
The award was formally accepted by Cathy Ingram, Principal Naval Architect of the Design and Engineering team at BMT, at the RINA AGM on the 29th April 2021. On receipt of the award Cathy commented:
"It's a privilege to have won this award. As a group we are proud of our achievements so far to promote equality of opportunity across the company and see some of these changes implemented. Thank you to RINA for this acknowledgement, and to my BMT colleagues and wider network who all passionately support the drive for positive change."