BMT Chief Executive Sarah Kenny is Maritime UK Chair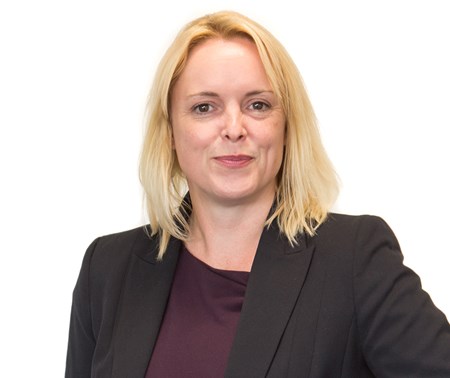 We are pleased to announce that Maritime UK has confirmed the appointment of Sarah Kenny OBE as its new Chair, effective this month. 
Maritime UK is the umbrella body for the maritime sector, bringing together the shipping, ports, services, engineering, and leisure marine industries. Its purpose is to champion and enable a thriving maritime sector. Supporting over 1 million jobs and adding £46.1bn to the UK economy, maritime is responsible for facilitating 95% of UK global trade, worth over £500bn per year. The UK maritime workforce is 42% more productive than the average UK worker.
Robin Mortimer, CEO of the Port of London Authority, has been appointed as the new Vice Chair of Maritime UK and will succeed Sarah. Sarah was previously Vice Chair and has replaced the former Chair Harry Theochari, Global Head of Transport at Norton Rose Fulbright.
Sarah and Robin started their terms as Chair and Vice Chair on 1 January 2021. They will be working with members of the UK maritime coalition to help steer the sector through the next four years having left the European Union, as it seeks to build back better from COVID-19, attract new investment and accelerates its work to meet its net zero commitments with the key COP26 summit being held in the UK in 2021.
Former Chair, Harry Theochari, had served in the position since 2018 and oversaw the work of Maritime UK through a time of rapid change and new challenges for the sector, including the UK's exit from the European Union, work to decarbonise the sector, focus on coastal communities and finally the outbreak of the COVID-19 pandemic.
Commenting on her appointment, Sarah Kenny OBE, Chief Executive of BMT, said:
"I am honoured to be taking the Chair of Maritime UK and be given the opportunity to serve the UK's maritime industries at such a crucial time. Together with Robin Mortimer, I am looking forward to continuing the excellent work of Harry Theochari, the secretariat and all members of Maritime UK.
"As an island, maritime nation, this sector has a long history in the UK, but it also has a significant role to play today. Not only has maritime played a significant role in keeping the country supplied during the pandemic, but it is this sector that will facilitate 95% of trade following the exit of the UK from the European Union. 
"There is no greater challenge facing humanity than the need to decarbonise our economy. We are committed to working with government to decarbonise our own sector and equally to explore how we move more freight onto the water to reduce emissions.
"The UK is one of the world-leader's and partner's to maritime businesses around the globe. Through Maritime 2050 we are forging a renewed role for our sector globally – as a high-quality, innovative, and thought-leading maritime centre. We are already working closely with government to enhance the attractiveness and global proposition of the UK and look forward to that work accelerating following agreement of the UK's new relationship with the EU."
Robin Mortimer CEO of Port of London Authority said:
"I am extremely proud to take on the role of Vice-Chair at such an important time in the maritime sector's history.
"As the government looks to chart a post-Brexit course for our country, it should be mindful that ours is a sector set to double in size, with new and exciting growth areas like autonomy, digitisation, aquaculture and green propulsion. We also have an opportunity to rejuvenate British shipbuilding through advanced manufacturing and supplying vessels to meet the government's ambitious targets for offshore wind.
"Maritime businesses are uniquely positioned to drive growth and create new jobs in coastal communities across the country. Maritime UK is determined to play its part in supporting government's levelling up agenda, particularly through increased investment and exports.
"I look forward to working with Maritime UK colleagues to champion and enable a thriving maritime sector."
Welcoming his successors, Harry Theochari said:
"I am thrilled that Sarah and Robin have succeeded me. It has been my absolute pleasure to work with Sarah for the last two years, championing a sector that we both passionately believe in. I know Robin shares the same enthusiasm and I remain confident that with the extensive experience that each person brings to the table, they will cement a formidable partnership that is able to skilfully guide the sector through this most unprecedented of times."
Ben Murray, Director of Maritime UK said:
"The maritime sector owes a huge amount to Harry Theochari for where it is today. Even in spite of a global pandemic, his deft leadership leaves the sector in an even stronger position than it was two years ago. The National Council and secretariat are excited to start working with Robin and continue our work with Sarah as we take Maritime UK to the next level."