In practice, simulation can provide support across the entire lifecycle of an asset: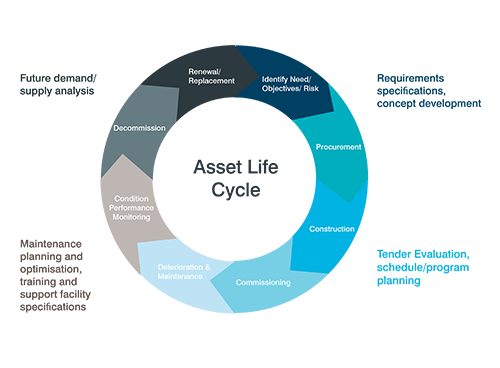 Our approach
We take a consultative approach to DES, and we begin by holding discussions with stakeholders to establish the relevant requirements and behaviour of the system. We then collect critical input data and select a preliminary model, followed by an iterative process in which stakeholders check and validate the logic and behaviour of the model. This approach gives our customers confidence in the model being constructed, not just because they can compare the model's results to real-world data but because they can also see how individual activities affect the bigger picture.
Once the model's validity has been agreed upon, it can trial proposals, test assumptions, and investigate the relationship between different inputs and KPIs.