The World Fisheries Congress 2021 program delivers engaging features on a virtual platform that enables the global fisheries community to explore, discuss and debate key innovations, latest research, challenges and opportunities facing the global fisheries community today.
Held every four years, the 8th World Fisheries Congress will be the largest gathering of research, industry and management sectors to discuss the latest advances in fisheries world-wide. The World Fisheries Congress is the key international fisheries conference.
Aiming to foster cooperation and engagement in commercial, recreational and indigenous fisheries.
Providing insightful presentations and inspiring forums on key developments needed to ensure the future sustainable development of the world's oceans, lakes, estuaries and rivers.
BMT Presentation - Harrison Carmody, Marine Consultant
Wednesday 4:00 to 4:15pm
Modelling Sea Lice for Site Selection and Improved Farm Management
Program and Registration Details
Find out more about the conference https://wfc2021.com.au/ 
About the Organisers


The World Council of Fisheries Societies (WCFS) brings together scientific or professional fisheries societies and affiliated organisations to promote international cooperation in fisheries science, conservation and management. The WCFS oversees the World Fisheries Congress, held every four years, to provide a forum to debate, promote and disseminate advances in fisheries science. Find out more.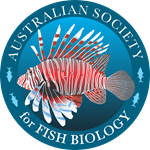 The Australian Society for Fish Biology (ASFB) aims to promote research, education and management of fish and fisheries in  Australasia and provide a forum for the exchange of information. ASFB is proud to support Adelaide as the host city of WFC2021 and to be part of the Congress Steering Committee. Find out more. 
Information
Virtual

20/09/2021 - 24/09/2021

09:00 - 17:00 AEST