BMT to be a sponsor at this year's event
The 2021 edition of Sea Asia, Asia's leading maritime business event, will be fully virtual when it takes place from 21st to 23rd September.
The virtual experience will allow the wider maritime community to connect seamlessly, network and establish business contacts, hear first-hand insights and discover new solutions, as well as access content anytime, anywhere.
Since its inception in 2007, Sea Asia has grown extensively and established its position as the key maritime business event in Asia. The recent Sea Asia's inaugural Virtual Preview event, which took place in April 2021 during the Singapore Maritime Week was attended by close to 1,200 key industry stakeholders, represented by over 60 countries, from across the maritime and offshore value chain. 
Dennis de Bruin: BMT Event Speaker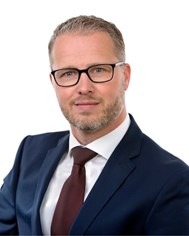 Dennis, Managing Director of BMT Commercial Shipping Europe holds a Bachelor of Science degree in Nautical Studies and Marine Engineering and is a certified first maritime officer. He has seven years of seagoing experience onboard chemical tankers and general cargo vessels
Dennis joined BMT in 2004 and has since then specialised in investigating claims and casualties in the oil, chemical, and liquid gas market. With over 20 years in the tanker and liquid cargo industry, he has significant experience investigating off-spec cargo and contamination issues on chemical and oil products, shortage claims, and terminal operations. He also investigated major explosion and cargo tank overpressure incidents. Apart from his work in tanker matters, he also built up a significant track record in investigating other types of marine incidents, including container losses for which he coordinated the investigation in large-scale incidents in cooperation with insurance companies, law firms, salvage companies, and local governments.
Jan Verdaasdonk: BMT Event Speaker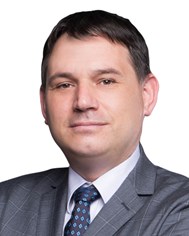 Jan, Business Development Manager – Maritime and Defence in the Asia Pacific Region, is a senior leader with expertise in design and engineering, project management, and business development. 
Originally from the Netherlands, Jan holds bachelors and master's degrees in marine technology and sustainable energy development from Delft University and an executive MBA from the Rotterdam School of Management.
Jan worked in the Australian defence maritime sector, first as a Naval Architect with AMT, then with Raytheon Australia as platform system DAR for the Hobart Class Destroyer program, then QinetiQ Australia where he established the maritime IPT. He also spent several years based in the USA with RSC Bio Solutions, as director of BD, responsible for the global expansion of environmentally acceptable chemicals for the maritime industry.
For more information about the topics we are presenting at the Sea Asia 2021, please find helpful links below: 
Information
Virtual Event

21/09/2021 - 23/09/2021

13:00 - 17:30 SST