Achieving sustainable outcomes during and after mining
The Life of Mine Conference presented by AusIMM and The University of Queensland, brings together mining professionals and leading experts to connect, learn, share and collaborate on achieving sustainable outcomes during and post mining.
The conference program will showcase examples and case studies of applying interdisciplinary approaches that enhance outcomes, increase efficiencies and improve effectiveness to address current and future challenges facing the industry. These challenges include increasing cost and production pressures, ever-demanding technical factors, and increasing societal and community expectations.
Delegates will also gain invaluable points of engagement, interaction and new knowledge. Contributions from a broad range of professional disciplines with a diversity of affiliations and views will stimulate discussion and help elicit conference outcomes to better position the sector in the years ahead.
In addition to the live conference program below, a suite of on-demand technical presentations will be available to watch anytime during the event and indefinitely after the conference concludes.
Presenting from BMT
Dr Darren Richardson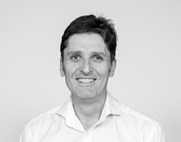 Darren's career in environmental consulting and research spans more than two decades. He specialises in the provision of aquatic science and management advice to mining, ports and government sectors. He is an experienced project manager, field scientist and report author, and leads a multi-disciplinary team of specialists with expertise in aquatic and terrestrial sciences, environmental management, approvals, climate change adaptation, water quality management and sustainability.
Emma McCall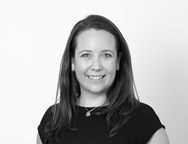 Emma is an engineer in the Coastal Engineering team as part of the Brisbane Water and Environment Group at BMT. Emma graduated with a Bachelor in Civil Engineering (Class I Honours) from the University of Queensland in 2017. Emma has worked on a wide range of projects encompassing numerical modelling and analysis of hydrodynamics and water quality of lakes, rivers and coastal systems.
Full conference program available here: https://www.ausimm.com/conferences-and-events/life-of-mine/program/conference-program/ 
About the organisers
The Australasian Institute of Mining and Metallurgy (AusIMM) is the peak body and trusted voice for people working in the resources sector.  AusIMM was founded in 1893 and operates under a Royal Charter. They have a global community of members, branches and societies, along with influential partnerships with industry, government, education and the community.
They have a global reputation for delivering world class technical conferences to the global mining industry, showcasing the latest technologies, innovations and industry best practice for more than 40 years.  Find out more about AusIMM https://www.ausimm.com/about-us/  
Information
Brisbane, Queensland

27/04/2021 - 28/04/2021

09:00 - 17:00 AEST