BMT is presenting 'How do I manage my assets to be more climate resilient' at this year's IAM UK Chapter Conference.
The conference theme this year is 'What does Climate Emergency mean for Asset Management?' 
Climate change impacts such as temperature and sea level rise, and acute risks such as storm surge and surface water flooding, present increasingly severe and complex risks to the management and operation of essential assets.  To successfully mitigate the risks, and realise potential opportunities, it is necessary for organisations to build systematic, repeatable, and consistent processes into the heart of their strategy and governance thinking. 
Using BMT's experience helping clients across the globe, this presentation explains how protocols such as the Taskforce on Climate Related Financial Disclosure (TCFD) can be used as a strategic framework within which to manage these issues.
The IAM UK Chapter Conference will explore these topics and bring together many of the leading minds in this space.
Learn from our speaker and network with peers to understand what this means for you and your organization. 
IAM - IAM UK Chapter Conference 2022 (theiam.org)
About our speaker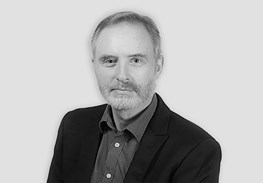 John Skelton, Business Development Manager (Environment and Climate) at BMT. Responsible for shaping our current and future offer and growing our pipeline for environment and climate related services, from the whole of BMT across the globe, with clients across Defence, Security, Commercial Maritime, Government and Energy markets within the UK and Europe.
'My career to date brings a wide range of academic and professional qualifications / recognition and expertise as a company Director, Business Line Lead, Commercial and Bidding Manager, Asset Manager and Royal Navy Marine Engineer Officer to my present role. I am committed to working alongside clients, eliciting their key requirements and so identify where BMT can add real value within a field of significant importance.'