Managing assets to be climate resilient
This year the theme of the Institute of Asset Managers (IAM) Conference is the 'climate emergency'.
The conference will focus on how asset management can meet the challenges of climate change, and how it develops organisational resilience to the impacts of climate change. 
As one of the sponsors of this event, BMT will be presenting at the conference and exhibiting.
Register here to join us and find out how we can help you be more 'climate resilient'.
About the IAM
The Institute of Asset Management (IAM) is the international professional body for asset management professionals. Developing knowledge and best practice, and generating awareness of the benefits of the asset management discipline for individuals, organisations and wider society. It is a not-for-profit organisation with a global network of individuals in over 65 countries and 51 business sectors. 
BMT Presentation
"How to manage assets to be climate resilient."
Tuesday 15 June 2021
Greg Fisk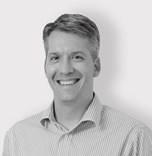 Greg is BMT's Global Campaign Lead for Climate Risk and Resilience. He has over 25 years of experience in natural hazard and climate change planning and adaptation studies across both public and private sector organisations.
Kathryn Kimball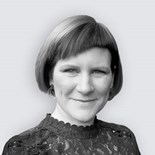 Kathryn is BMT's Business Development Manager for Resilience in UK and Europe. This includes Climate Risk and Resilience, Energy Resilience (including Renewables) and Green Shipping/ Resilience of Ports.
Register now and visit us on the BMT virtual stand.
Information
Virtual Event

14/06/2021 - 16/06/2021

08:00 - 16:00 BST