BMT Sponsors H2Q Launch and Queensland Hydrogen Industry Update
The H2Q (Queensland Hydrogen Industry Cluster) Launch and Queensland Hydrogen Industry Update is organised by Regional Development Australia (RDA) Brisbane. 
This inaugural event celebrates H2Q's launch and provides the opportunity to network with industry peers, hear from hydrogen champions and learn about latest developments in the hydrogen sector.
About H2Q
H2Q is an industry-led not-for-profit organization committed to securing the economic, environmental and social opportunities that hydrogen offers Queensland and Australia.
H2Q's vision is for a thriving hydrogen and clean energy sector which is delivering jobs and prosperity, and exporting solutions globally while decarbonizing our industries and communities locally.
On 1 February 2021 H2Q was announced as the NERA-backed cluster for Queensland.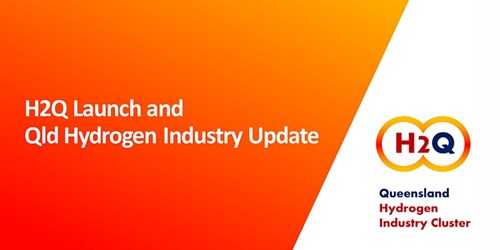 Due to extreme interest in the cluster, all tickets have now sold out. 
Stay in contact with H2Q for future events engagement with the form below.
https://forms.office.com/Pages/ResponsePage.aspx?id=tl0ViJRivEysPc8lnuqU06K-v5-l7i9HokMa1B8etr5UQ1hVUDZBT1NXUVVPTk9RV1JURjVVUTcwSy4u
Information