Join the Queensland Floodplain Management Australia (FMA), Young Floodplain Managers (YFM) on a walking and ferry tour of the Brisbane River this November, and learn how Brisbane River flood events have changed people's lives and shaped our industry.

Starting at Guyatt Park and ending at Bulimba, listen to several floodplain professionals and historians tell the story of Brisbane River, including remembering the 2011 flood event.
Join us for the final destination of the Brisbane River Ferry tour, at Newstead Brewing Company, Bulimba. 
For those who are unable to attend the FMA, YFM Brisbane River Ferry Tour itself, don't miss this opportunity to network with like-minded floodplain management professionals at the conclusion of the tour.
The networking evening will kick-off with BMT's Senior Principal Flood Engineer, Cathie Barton discussing her experiences working with the Brisbane River floodplain.
For more details and to register: https://www.eventbrite.com.au/e/fma-yfm-qld-post-ferry-tour-networking-tickets-207720326087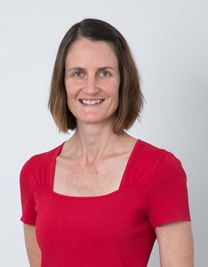 Cathie is a Senior Principal Flood Engineer with 30 years of experience, primarily in the flood engineering field.  Cathie has specialised in flood studies, flood impact and mitigation assessments and floodplain management.  Cathie was a key member of the team awarded the Engineers Australia 'RJ Hawken' Engineering Excellence Award for the Brisbane River Catchment Flood Study, acclaimed as the most complex and comprehensive flood study undertaken in Australia.  Cathie was co-editor and co-author of the widely praised "Two Dimensional Modelling of Rural and Urban Floodplains", one of the revision projects for Australian Rainfall and Runoff. Cathie has completed many flood and floodplain risk management studies as a Project Manager and Project Director. 
Cathie is passionate about delivering solutions to client's flooding issues and is driven by delivering high-quality, leading-edge work.  She leads a team of innovative and highly regarded engineers and scientists who are experts across a broad spectrum of flood-related fields including flood modelling; risk, impact and mitigation assessment; infrastructure design; flood warning, forecasting and intelligence.
Information
Newstead Brewing Co

19/11/2021 AEST

17:00 - 20:00 AEST