The FMA Online Conference
The FMA Conference has been held annually since 1961 and is the most respected flood risk management event held in Australia.
The 2021 Online Conference marks the 60th Anniversary of FMA, and will celebrate the history of the organisation, the Members that make the network possible, and the phenomenal advances in flood risk management. The FMA National Conference this year will be held online from Wednesday 26th to Friday 28th May 2021, with a pre-conference workshop on Tuesday 25th May 2021.
This year's theme is "Essential Knowledge for a Flood Resilient Future", will focus on the latest developments and achievements in flood and emergency management to assist in identifying, planning for, and managing flood risks, and building disaster resilient communities.
Attendees will hear motivational and innovative presentations from outstanding keynote speakers and industry professionals and can take part in an interactive online pre-conference workshop.
The Online Conference is for anyone interested in making our communities more flood safe. It will bring together flood professionals and community members with interests in floodplain risk management. Attendees will include Commonwealth, State and Local Government representatives, research organisations and education providers as well as consultants, engineers, land-use planners, emergency responders and community volunteer organisations.
BMT Presentation
The Swan and Helena River Studies Developed to Inform Flood Resilience
Thursday 27th May / Session 8 / 2:30pm
Learn more about this comprehensive study of the flood behaviour and flood risk of the Swan and Helena Rivers and preparation of a floodplain development strategy.
Anne Kolega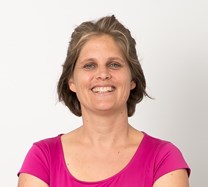 Anne is the Assistant Team Leader of the QLD Flood Team in the BMT Water and Environment group, a RPEQ and a Principal Flood Engineer with 18 years' experience. Anne specialises in hydraulic modelling, floodplain management, flood mitigation studies, flood impact and hydraulic assessments for developments and large infrastructure projects. Anne holds a first-class honours degree in environmental engineering.
Carrie Dearnley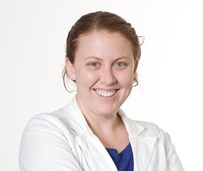 Carrie is a Senior Flood Engineer and Registered Professional Engineer of Queensland with 12 years' professional experience. She has delivered numerous flood studies and floodplain risk management studies throughout Australia and internationally, and is an authority on floodplain risk management, regularly presenting at conferences on flood risk assessment, land use planning response to flood risk, and disaster management. Carrie has undergraduate degrees in Mathematics and Environmental Engineering (Hons) and post-graduate qualifications in Science Communication. She was recognised by Engineers Australia as one of the most innovative engineers in the country for her work developing the online flood intelligence tool, FloodIntel.
About the organiser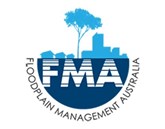 2021 is an important year for the FMA as it marks the "60th Anniversary" of its establishment. FMA, formerly the Floodplain Management Association and before that the Flood Mitigation Authorities of NSW, was established in 1961 when four coastal flood mitigation authorities met at the Maitland Town Hall to share ideas and technical solutions to flooding, and to explore avenues for mutual assistance.
Since that time the network has expanded nationally to include over 160 Members from all avenues of flood risk management in Australia and abroad and is the key voice for FRM in the nation. FMA is committed to promoting wise floodplain development and helping reduce the risks of flooding to life and property.
FMA is a network of trusted flood professionals – engineers, land use planners, technicians and decision makers – dedicated to working with all states and territories to raise awareness and the priority of flooding. The association has links to flood related organisations in the United States, the United Kingdom, the Netherlands and New Zealand.
FMA promotes wise land use planning principles to guide appropriate development within floodplain areas. We support programs which manage flood risks and the impact of flooding and reduce private and public flood losses.
We represent Members' interests at State, Territory and Commonwealth Government levels, promote public awareness of flood issues, support flood education programs and improve the knowledge and skills of floodplain management practitioners.
In 2009, in partnership with the Department of Planning, Industry and Environment (formerly known as the Office of Environment and Heritage) and the University of Technology Sydney we initiated Australia's only industry-based flood risk management course tailored to the needs of technical and land use planning staff and elected Council representatives.
FMA has Members in NSW, Queensland, ACT, Victoria, Tasmania and South Australia.
Information
Virtual

25/05/2021 - 27/05/2021

10:00 - 05:00 AEST