Australasian Coast and Ports 2019
The  Conference Theme "Future directions from 40°S and beyond" reflects the increasing awareness about the need to find suitable means for adapting to change in the "right" direction. It also identifies a geographical location (in latitude) at the northern extremity of Tasmania. Beyond 40°S is the world at large but specifically alludes to two continents- a frozen one southward, and a warmer one above. A deeper understanding of the frozen continent, Antarctica, will aid an increasing knowledge about its influence on oceans and coasts around Australasia, Oceania and beyond. BMT will be exhibiting and presenting at this event. 
BMT is proud to continue as Platinum Sponsors and are pleased to announce our team of presenters, at the times shown below.Further details of the presentation topics will be posted on LinkedIn throughout the length of the conference.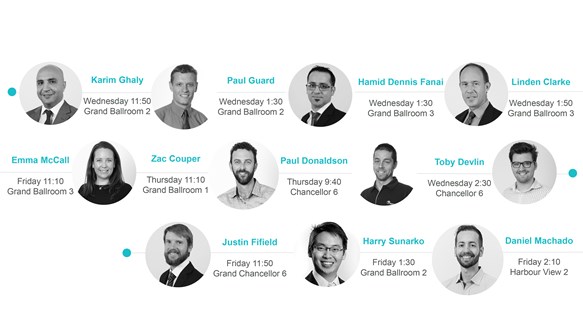 Related documents:
Information