QELA is excited to announce the 2021 QELA Conference will be held Thursday 6th May and Friday 7th May 2021 at Victoria Park Golf Club, Brisbane.  
Themed "Reflect, Reset, Revive", the 2021 QELA Conference aims to recognise that while 2020 was a rocky start to the new decade, full of challenges, uncertainty and change, what has not changed is that the world and our environment continues to face unprecedented challenges.

Now is therefore a time to reflect on what has happened in years gone by, how we got to where we are and what we have learnt from it. It is a time to reset our ideas, our ways of living, our homes, our communities, our priorities, and our thinking. Having done that, it is a time to revive what we do, how we do it, and why so that our world and our environment can heal, be active and flourish.
 
The 2021 QELA Conference is all about taking the time to reflect, reset and revive in the context of the diverse planning and environment community. Full conference program available here: https://bit.ly/3aGpH3T 
BMT Presentations
The Brisbane River Catchment – the riskiest flood plain in Australia?
Thursday 6th May, 1:30pm. Session 3: Water Infrastructure 
Martin Giles 
Martin has over 30 years of experience specialising in hydraulic and environmental investigations. Martin is the leader of the Expert Services team in Brisbane and has worked with the Planning and Environment Court, the Land Court, and the Supreme Court in relation to a range of cases.
Martin has also provided expert advice for major developments and infrastructure projects, providing expert review services for the State Government on the Caloundra South development and acting as the Technical Advisor (hydraulics) for Queensland Motorways during the tender phase of the Gateway Upgrade North project.
Expert Areas
Hydrology and hydraulics
Flood risk management
Water quality treatment, modelling, and monitoring
Dr Philip Haines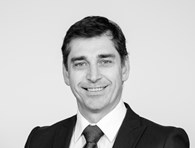 Philip is the Managing Director of Environment Australia. Philip has over 30 years experience in environmental engineering and is a recognised industry expert in coastal, estuarine, and ­floodplain management. This includes all aspects of storm erosion, coastal recession and stormtide inundation, as well as climate change effects on coastal and fl­oodplain processes. Philip has experience in local government environmental planning and law, especially associated with the coastal zone. Philip has been involved in several Land and Environment court appeals in NSW regarding fl­ooding, wetland inundation and coastal engineering.
Expert Areas
Coastal erosion and storm tide inundation
Flooding and fl­oodplain management
Climate change impacts and adaptation planning
Neil Collins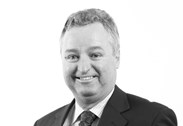 Neil has over 37 years' experience in engineering and is an acknowledged expert in ­flooding, stormwater and coastal processes. He has worked with the Planning and Environment Court Qld, Land Court Qld, Supreme Court Qld (damages actions), Land & Environment Court NSW, Commissions of Inquiry (various States) and has provided many expert peer reviews. Neil was heavily involved with the Queensland Floods Commission of Inquiry with reports for six local authorities for LGAQ and also provided expert advice for Ipswich City Council. Neil was also the independent hydraulic expert to the Queensland Government for the North Bank Project.
He has worked on major infrastructure projects as a Hydraulic Specialist including Sydney Third Runway, Sydney Harbour Tunnel, Gateway Bridge and Arterial and several coal ports in Queensland and in Indonesia, Power Stations in Queensland and Thailand, hydro-electric schemes in PNG and port dredging management at Cairns, Townsville, Weipa and Mackay. Neil was technical expert for the LGAQ and Ipswich City Council in the 2011 ­Floods Inquiry.
Australia's Environmental Regulatory Framework - Where to from here?
Friday 7th May, 11am. Session 7: Coastal and Waterways
Jeremy Visser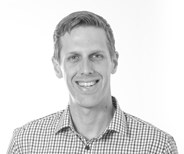 Jeremy is a Senior Environmental Consultant with the BMT Environment Team. Jeremy has a Bachelor of Laws (Honours) and Bachelor of Environmental Management (Honours), 7 years of post-graduate consulting experience, and is currently completing a Master of Laws through the Australian Centre for Climate and Environmental Law. He is a member of the EIANZ and QELA, and BMT's representative to the Marina Industries Association.
Jeremy's expertise lies in environmental and maritime projects, especially for the ports, dredging, major infrastructure and extractive resources sectors. This expertise includes project licencing and EIA, due diligence, risk assessment, environmental management, and compliance and auditing for all Australian jurisdictions and Papua New Guinea as well as under international standards. Jeremy is also regularly involved in the execution of field data campaigns, site inspections, and client-side secondments to support the implementation of major projects.
Additionally, utilising his legal and policy expertise, Jeremy regularly works in the development application of environmental regulation, policies and strategies in Australia and the Pacific.
About the organiser  

QELA is a not for profit, member association that consults with and educates interested professionals and government representatives on  planning, development, and environmental laws that apply, or are proposed to apply, in Queensland. 
https://www.qela.com.au/cpages/home 
Information
Victoria Park, Brisbane

06/05/2021 - 07/05/2021

09:00 - 06:00 AEST