Meet our Coastal and Climate experts at the 2021 Coast to Coast Conference
The 15th National Coast to Coast Conference will be held at the Pullman Cairns International, 26 – 29 July, under a hybrid format.
This years' conference has been designed to encourage deep dialogue, inspiring presentations, rich stories, informative excursions, fruitful workshops, opportunities to strengthen connections and build new ones, and time for great conversations.
Conference program available here
BMT Presentations
Tue
sday 27th July 3:50pm Kuranda Room
Developing a national strategy for large scale coral reef restoration for coastal resilience in the Seychelles
David Rissik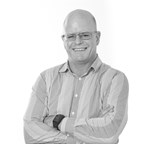 David has significant experience in climate change adaptation planning and processes. David was Deputy Director/General Manager of the National Climate Change Adaptation Research Facility, where he led  a variety of climate change adaptation projects around Australia. 
David has significant experience working on climate change related projects for States and Territories, including providing expert review and input into climate risk assessments, climate change adaptation monitoring and reporting, and leading the development of state specific information based on national climate change research.  David has delivered training on climate adaptation risk assessments to local government and state officers. He was a lead developer of the highly regarded CoastAdapt resource delivered by NCCARF, which included development of a risk assessment framework.  He has developed bespoke climate adaptation guidance for different sectors including the investment sector, the NRM sector, coastal infrastructure and coastal managers.  He is an accomplished workshop facilitator and project manager and has led multidisciplinary teams to develop state adaptation plans, local government adaptation plans and risk assessments for business and industry.  David is a Non-Executive Director of Green Cross Australia, a not-for-profit organisation supporting Australian businesses, industry and community to increase resilience to climate change.
Thursday 29th July 11:30am Tully Room 3
Rapid coastal adaptation pathways planning using probabilistic, outcome-centric methodology at two sites in NSW
Christi

an Taylor

Christian is a coastal engineer with more than 20 years experience in coastal processes, port development and project management. After graduating in Civil Engineering in 1997, he spent the first 7 years of his career in a role focused on coastal and floodplain modelling and field data collection. In 2003 he undertook a Master of Engineering Science degree in Coastal Engineering and Management at UNSW. Subsequently he has held senior technical and  project management roles in coastal management and port infrastructure development projects. Recently Christian has focused on climate change adaptation planning and the design and assessment of coastal protection structures.
About the Organiser
The Australian Coastal Society (ACS) was initiated at the Coast to Coast Conference in Tasmania in 2004. The idea was floated as a means for those interested in coastal matters to communicate between conferences and where possible take resolutions of the conference to appropriate levels of government.
The idea was discussed further at the Coast to Coast Conference in Melbourne in 2006 and it was agreed that Bruce Thom develop a constitution of a company limited by guarantee that would operate on a national basis.
This plan was accomplished and in 2008 at the Coast to Coast Conference in Darwin the constitution was ratified and an Executive appointed. The company received charitable status in 2011.
Information
Pullman Hotel, Cairns

26/07/2021 - 29/07/2021

11:30 - 16:00 AEST