Helideck inspections and maintenance
Regular helideck inspection and maintenance is essential to the safety of personnel being transferred to and from offshore facilities.
Environmental conditions, obstacles and the confined spaces associated with structures and potentially moving vessels make offshore helidecks and associated helicopter operations hazardous. Third-party regular inspections and maintenance in accordance with Recommended Practises go a step further to reducing risk and improving safety.
Earlier this year we partnered with Bayards UP, the inspection and maintenance division of the Bayards Group, to provide a holistic helideck service solution to our clients in the US Gulf of Mexico. This exciting joint venture maximises the knowledge, experience and skills each company offers to provide unrivalled expertise and service in this field.
Andy Brown, commented: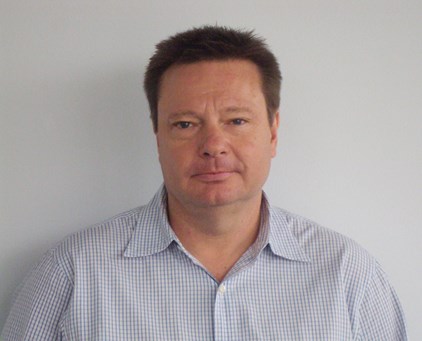 "We have extensive experience in offshore helicopter operations and guidance, having provided studies and research support for the UK Civil Aviation Authority (CAA) for CAP 437. Additionally, we've supported the design of helidecks for offshore structures using numerical modeling, and we've delivered helideck and AWOS monitoring systems worldwide. We're excited to partner with Bayards UP to provide further joint services to our customer base in the US GoM."
As a local presence, we will carry out all helideck inspections for Bayards UP in the region. These include friction tests, markings and structures, perimeter netting, tie down points, lighting system, access points, water tightness and a review of documentation. All inspections are fully compliant with the latest HSAC (Helicopter Safety Advisory Conference) RP 163 standard.
"We are using the Findlay Irvine micro GT grip tester, braked wheel method. This is the approved and calibrated testing methodology according to HSAC but also according to the CAA CAP 437 and many others. The test measures average friction of the deck in/outside the circle under controlled humidity. Friction capacity of the complete deck will be tested in two directions (longitudinal and transverse), commented Andy Brown."
Any services required as a result of the inspections, such as maintenance, surface friction reinstatement, replacements, repairs, upgrades or spare parts, will be provided by Bayards UP.
Our customers truly stand to benefit from this approach, as we are able to perform the helideck inspection work in parallel with our own instrumentation service work. We routinely service our Integrated Marine Monitoring Systems, including helideck monitoring systems, for all major oil and gas companies throughout the Gulf of Mexico. Conducting an annual helideck inspection can easily be included in a scheduled service visit.
Since the partnership was formalised, we have already performed numerous helideck inspections and friction tests on deep-water floating production facilities, offshore exploration drilling rigs and construction vessels for multiple clients in the GoM. As we continue to explore ways to expand our service offering, we look forward to continued success in this venture and will continue to prioritize being a reliable and trusted resource to the offshore industry.